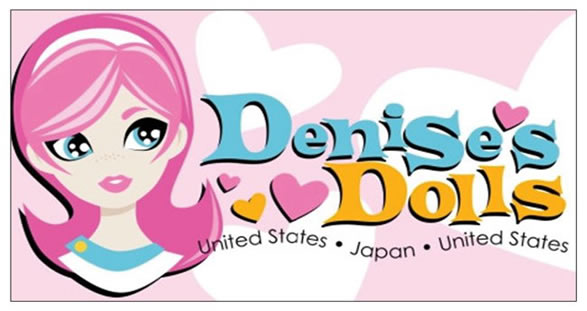 PureNeemo Meow-Meow Lycee
---
Oh my 1st exclusive (Meow Meow Sahra) sold out so fast! But my poor 2nd exclusive just didn't have a chance at her introduction time. Who knew there could be so many Meow Meows & that she would come towards the end. But I have fault in this too. I failed my poor Lycee as her timing didn't mesh with mine. So the opportunity is yours. She is Limited Edition 35-- Black/pink hair (pictured on the left) - retail $159.00 but if purchased during the 12 hour sale her price is $128.00.
Lycee is made by Azone in Japan. She is approximately 1/6 scale and poseable.
Meow-Meow a-la-mode Lycee

(on left, with black & pink hair)

Denise's Dolls Exclusive!

Limited Edition: 35

Price: $159.00
What's New?
Azone in Japan
Misaki
PetWORKS
Mizi in America
Integrity Toys
Barbie
Everything Else
Be the "First to Know"!
How to Order