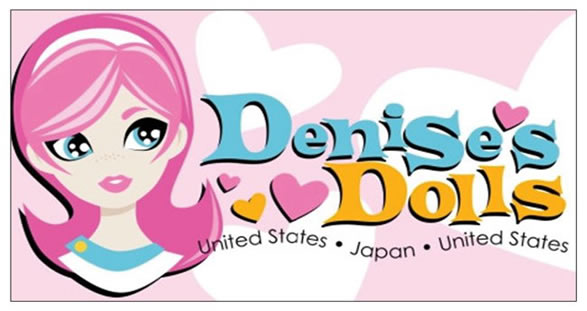 IFDC Wave from Japan Exclusives!
---
I have been doing Wave from Japan seminars at IFDC (International Fashion Doll Convention) for 11 years, and have the pleasure of working with Azone in redesigning Misaki and/or Amelie in ultra limited editions (4-14) exclusively for Wave from Japan. It is rare to have any left after the event, but I can offer a couple here:

---

Boho Amelie

Pink or green outfit available.

Ultra Limited Edition!

Price: $319

---

Blue-Haired Misaki

Dressed in Randall Craig fashion made just for this event. Includes shirt,pants, hat, tote bag & shoes.

Dressed Doll Price: $339

Fashion may be available separately, based on availability.

Fashion Only Price: $67




---

Randall Craig Outfit

Special Misaki Fashion created by Randall Craig just for the Wave from Japan event. (Doll not available.) Includes hat, dress, wedge sandals, bracelet.


Fashion Only Price: $67

---
What's New?
Azone in Japan
Misaki
PetWORKS
Mizi in America
Barbie
Everything Else
Be the "First to Know"!
How to Order